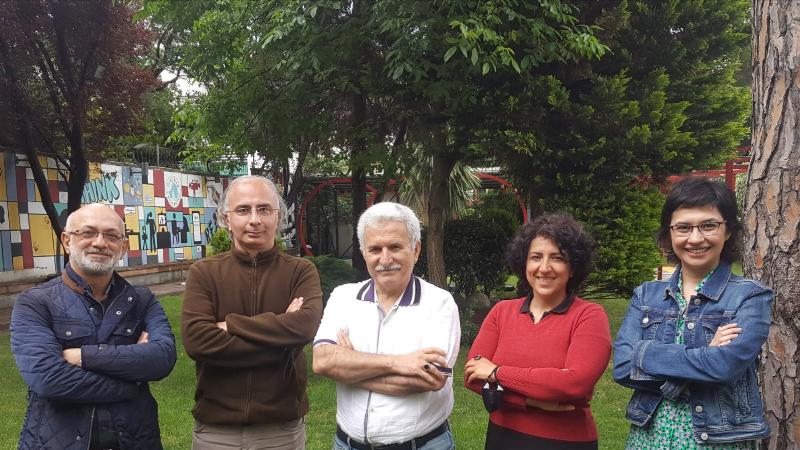 Know thyself with philosophy
What Is the Philosophy Department?
Socrates, who is accepted as one of the pioneers of philosophy, takes inspiration from a quote, the ''know thyself", which is at the gate of the Temple of Delphi and he claims that self-recognition is through questioning yourself, and he says, "an unquestioned life is not worth living." Philosophy is all about the efforts about understanding and questioning life and the world through critical thinking practices at all levels.
There are fundamental research areas such as philosophy of existence, philosophy of knowledge, philosophy of science, philosophy of ethics, philosophy of politics and philosophy of art that are interested with questions such as what is the meaning of existence, what are the possibilities of knowing, what is the certain information, what are the possibilities of making interpretations and what are the possibilities that make it possible for us to make aesthetic judgments and make moral decisions.
It aims to develop new questions, meanings and theories by analyzing and questioning the current theories and questions from the history of philosophy and the world in which we live in, from a critical point of view.
What skills will you gain from Philosophy department?
The education of Philosophy highly aims to provide students with qualifications that will help them in every field throughout their lives.
Critical Thinking,
Be able to analyze and express complex problems clearly,
Self-discovery and know yourself by analysis of your own thoughts,
Expository writing skills and self-expression
Understand different people and thoughts better and communicate better,
Recognize and understand the thoughts of various cultures in history from ancient times to today,
Universal thinking,
Thinking without prejudice,
Innovative thinking,
Never being an ordinary person
What Are The Courses Taken In the Philosophy Department?
There are both historical and thematic courses that cover the different traditions and periods of the history of philosophy with a pluralistic perspective, that started in B.C. 700 and comes up to 21st century. As the scope of history of philosophy, courses such as Ancient Philosophy, Medieval Philosophy, New Age Philosophy, 17th and 18th century Philosophy, 19th Century Philosophy and Contemporary Philosophy movements are presented. In the thematic areas, there are courses such as Introduction to Philosophy, Critical Thinking, Logic, Philosophy of Knowledge (epistemology), Philosophy of Science, Philosophy of Religion, Existential Philosophy, Moral Philosophy, Political Philosophy and Philosophy of Art.

There are also elective courses that handle both historical and contemporary interdisciplinary issues such as World Problems and Philosophy, Philosophy of Environment, Bioethics, Philosophy of Mind, Philosophy and Gender, Philosophy and Identity, Literature and Philosophy and Cinema and Philosophy.
What Are The Working Areas Of Philosophy Graduates?
The graduates of philosophy department can be academicians in universities with various research and education activities by continuing their master's and doctoral studies. They can also teach philosophy in high schools by taking education formation.
They can guidance as counselors in educational consultancy in educational institutions, provide philosophical consultancy in various companies and act as editors, critics and advertisers in media organs and publishing houses.
They can work in public and private sectors, non-governmental organizations, ethical advisory boards and social service projects of various fields such as law, finance, medicine, media, and art.
In addition, students can successfully study in different disciplines such as psychology, sociology, media and communication, political science and history with the skills they gain from the philosophy department, and they can complete a variety of double major and minor programs. In this way, they have wider employment opportunities.