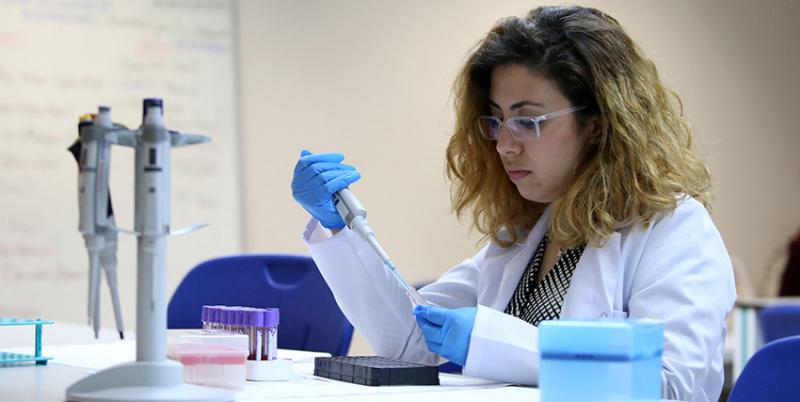 Molecular Biology and Genetics
The Molecular Biology and Genetics degree program at Üsküdar University aims to provide students with the latest and high academic content. Our curriculum includes basic bioengineering techniques and various courses as well as training in molecular biology and genetics. It is intended to guide the students in different areas of biology, bioinformatics, genetics, genomics, population genetics, cell biology, biochemistry and stem cell research. Our interdisciplinary teaching method aims to achieve the highest possible standards of quality of service for the mind, body health and diseases, medicine, genetics, social, biochemistry, basic knowledge, spiritual knowledge and family counseling and to the highest possible level.
Molecular Biology and Genetics Program content
Our vision is to combine molecular biology and genetics, bioengineering and computer engineering in theory and practice. The multidisciplinary education system at Üsküdar University will help undergraduate students improve themselves as the best candidates for academic positions and other job opportunities. The Department intends to be recognized and accredited institution at the international level.
The training period is 8 semesters.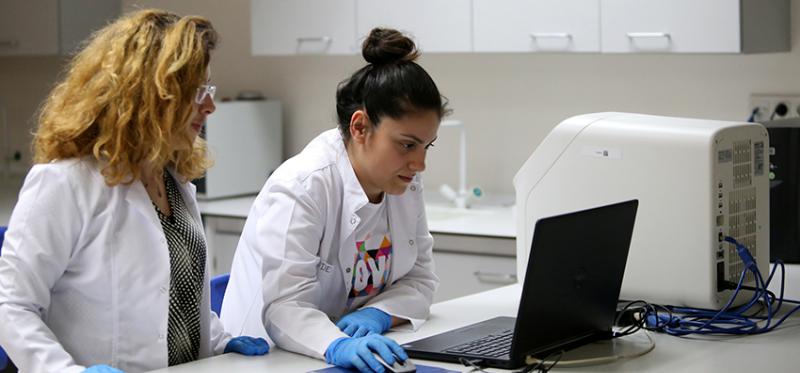 Molecular Biology and Genetics Job Opportunities
Students who have successfully completed the department can continue their academic career with various research supports both in Turkey and abroad. In addition to these, biotechnology companies, pharmaceutical industry, public and private institutions, hospitals, in vitro fertilization centers and diagnostic laboratories, biomedical device companies operating in the fields of environment and health are institutions providing employment for graduates of Molecular Biology and Genetics.