What is Department of Computer Engineering?
Computer science is a rapidly emerging discipline that directly or indirectly affects many other disciplines, including science, engineering, health care, business, art, etc. Department of Computer Engineering aims to solve complex technological, medical and social problems of faculty members and students as well as to maximize the utility of modern computer science by encouraging innovative research understanding in the fields of application in different disciplines.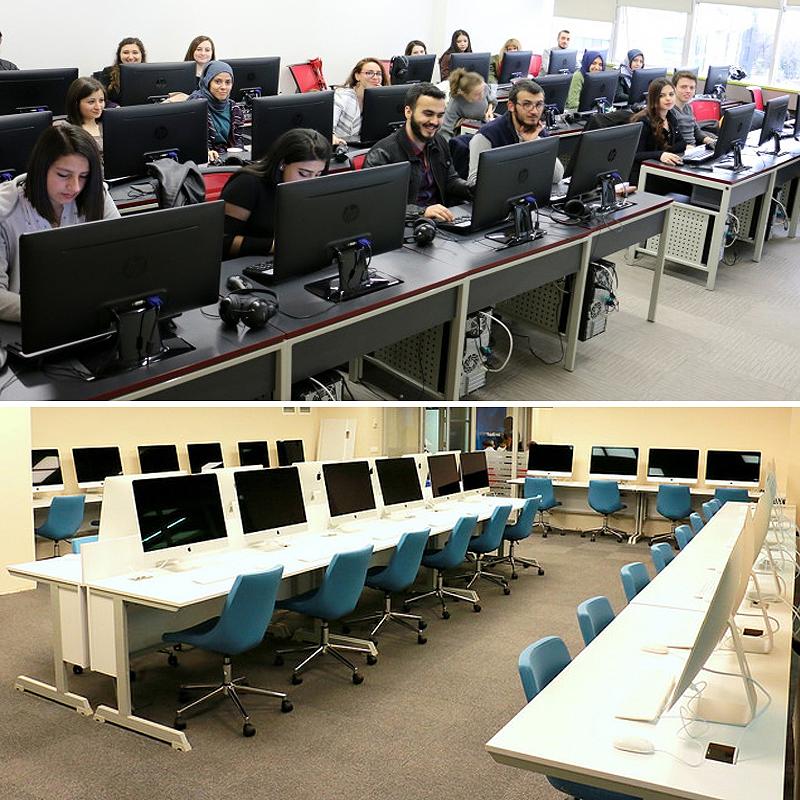 The Content of Computer Engineering
The curriculum of Computer Engineering department is improved constantly by following developments in the sector.
This content is supported by international resources. The Department of Computer Engineering's curriculum offers students elective courses exceeding 25%. Students can have interdisciplinary study opportunities with departmental electives, field electives (electives from other departments in the faculty), social electives (electives from other faculties) and electives in 2nd foreign language (Spanish, German, Chinese, Russian, Arabic etc.) courses. These accumulations can be implemented either by in-class projects or by graduation projects they will prepare for the two semesters in the 4th grade. Students also have experience in the sector by doing 2 summer internships in hardware and software fields. Students can be trained in other countries with various foreign opportunities offered to them as they have the opportunity to do a summer internship in the country they wish. Detailed course plans and contents can be viewed from the relevant pages.
The period of study is 4 years except one-year foreign language preparatory class. The language of instruction is English





Job Opportunities for Computer Engineering Graduates
As the days of technological advances continue, different areas of specialization are emerging in the field of Computer Engineering. In general, these fields can be viewed in the following headings: healthcare information, software expertise, robotics, system engineering, database administration, R & D, forensic and cyber security, hardware / electronics, web design and programming, multimedia, academic career. Computer Engineering has field of applications in many areas and institutions and graduates can work as engineers and managers in information technologies related departments of each sector.