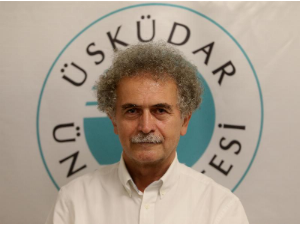 As the Faculty of Engineering and Natural Sciences of Uskudar University, that was founded in 2012, ensuring the formation of young engineers and qualified scientists who transform the knowledge into technology and social benefit is among our primary goals.
While our students take advantage of our campus which is located in the center of Üsküdar and close to many transportation points in the city, it is possible to attend many congresses, symposiums, conferences, and workshops within the University. At the same time, they can join various student clubs and sports teams with a total number of more than 60.
The students can conduct interdisciplinary studies with numerous activities they performed, create special programs with elective courses and benefit from double major and minor degree opportunities.
Our training program is in full compliance with the European Credit Transfer System and the students are encouraged to benefit from International Student Exchanges as well as to carry out national and international social responsibility projects.
The curriculum of our 9 departments providing English and Turkish education within the faculty is prepared considering the future needs of both the profession and the society. Theoretical information and applications are given together in our modern laboratories.
Our students receive an education of international standards in each program of Uskudar University Faculty of Engineering and Natural Sciences under the leadership of our staff with outstanding academic background. The students who was graduated from Molecular Biology and Genetics, Bioengineering, Computer Engineering, Industrial Engineering, Software Engineering, Forensic Sciences, Chemical Engineering and Electrical-Electronics Engineering will make significant contributions to the scientific background and qualified workforce of our country.
Our faculty produces joint projects with universities and public and private institutions in Turkey and abroad, organizes courses and trips, and presents them to our students.
International students are also studying in our faculty. This international environment brings socio-cultural diversity and information exchange. In this way, it is possible for our graduated students to work in any part of the world with the accredited program knowledge.
Prof. Dr. Osman ÇEREZCİ