Event information
---
Start date : 08 Haziran 2022, 12:00:00 - 13:00:00

Conversations with Translators II: An Interview with Mert Akcanbaş on the Importance of Culture in Translation

The second Spring event of English Translation and Interpreting Department was held with the participation of Ph.D. Mert Akcanbaş, faculty member of the Department of Psychology, director of AİLEMER (Family Practice and Research Center) and ÜSEM (Üsküdar University Continuing Education Application and Research Center) and an experienced translator. The event was held on 08.06.2022 at 12:00pm with online participation.

The event which was moderated by Assoc. Prof. Dr. Feride Zeynep Güder from the Department of English Translation and Interpreting received considerable attention. The Head of the Department Ph.D. Nafi Yalçın, Prof. İbrahim Özdemir (the Dean of the Faculty of Humanities and Social Sciences), department students and academicians participated the event.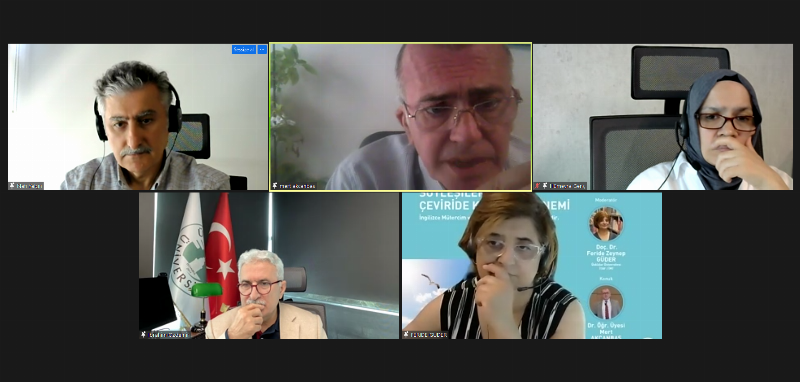 Akcanbaş, who translated Prof. Yaşar Nuri Öztürk's translation of The Qur'an into English, shared the valuable dialogues they had with Öztürk during this period and how the translation process started. Akcanbaş mentioned that this work was a voluntary service for him and he received many questions from the participants.
The translator, who completed his education at Louisiana State University, underlined the importance of the period he lived in the USA and his command of the details of the source language in terms of comprehending the culture, and stated his belief that the translator should be a mirror to the author. Akcanbaş stated that this process brings along thinking like the author, and had a discussion on the importance of being bilingual and having a good command of the culture with the lecturers of the department.
"I only translated the texts that I liked and those that were of interest to me."
Akcanbaş argued that as both an academician and a translator, it is important for him to first evaluate the book as a good reader, and stated that he reads without thinking about the target language in this process and that the translation process comes after reading the text.
The interview continued with evaluations of the books such as Crescent and Iron Cross, Geronimo, His Own Story: The Autobiography of a Great Patriot Warrior , A Game of Thrones Puzzle Quest , The Rothschild Dynasty and The Affairs of Others , and their translations. The event ended with the question and answer session which the students and the lecturers of the department attended.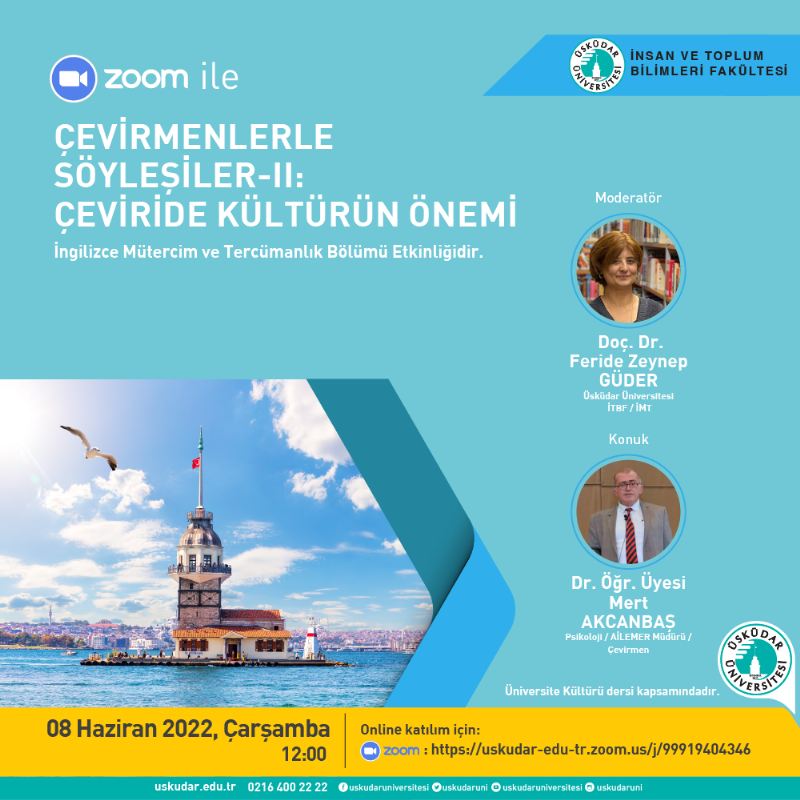 Created Date : 18 Temmuz 2022