Event information
---
Start date : 19 Kasım 2021, 15:00:00 - 16:00:00

We Discussed Humanity's Journey with Language and Communication

'Humanity's Journey with Language and Communication ' was discussed in the first academic activity organized by the Department of English Translation and Interpreting. Assist.Prof.Dr. Nafi Yalçın, the head of the department, Assist.Prof.Dr. Hümeyra Genç, a lecturer from the department, and Assoc. Prof. Dr. Feride Zeynep Güder, the Head of the New Media and Communication Department were the speakers. Many faculty members, students, and many other guests attended the event. The importance of language in individual, social and cultural life was emphasised in the discussion.
Nafi Yalçın "All thoughts and activities of humanity are made possible through language"
The Head of the English Translation and Interpreting Department, Nafi Yalçın, made evaluations on the subject, 'The structure and functions of language as a means of communication'. Yalçın stated that language, apart from its common definition, "is a sort of codification and a common agreement system that enables 'meaning' to exist in the brain and makes it possible for us to think and speak"; "In the cases where there is no communication or where the communication is incompatible; arguments, wars arise and many efforts of people are wasted". In addition, he emphasised that the infrastructure enabling the language to happen, should not be forgotten. Speech, hearing or communication cannot occur without the necessary infrastructure such as a healthy human body, vocal organs with the ability to produce sounds, an environment suitable for human life on earth, an atmosphere with a sensitive gas structure, proper pressure for inhalation, and the ability of air to transmit sounds. Language is indeed a marvellous chain of events and a miracle. Through language, bridges are built between physical and metaphysical worlds. Until the beginning of the 20th century, there were many discussions and different opinions on how language emerged. However, since these views were not based on any evidence from the early periods of mankind or related to any kind of documents about language, they could not go beyond interpretations and assumptions. For this reason, today's linguists have stopped thinking about the source of language and preferred to analyse the language itself and tried to understand how language acquisition and learning happens."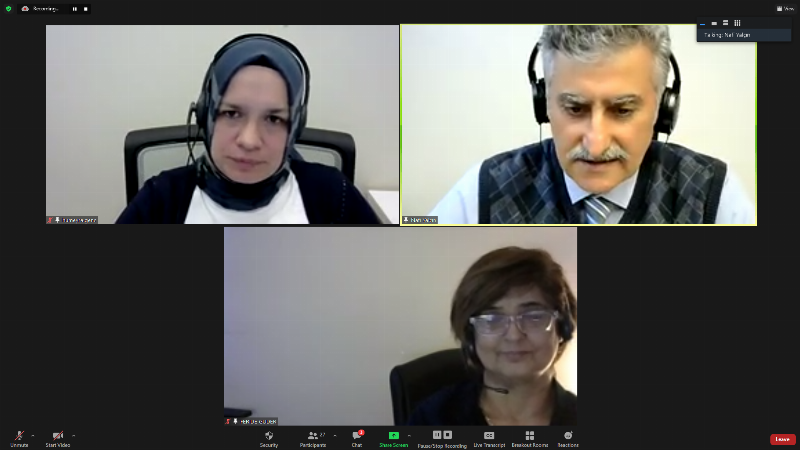 Feride Zeynep Güder: "There is too much polarisation in society"
Assoc. Prof. Dr. Feride Zeynep Güder, the Head of New Media and Communication Department, made statements in the context of 'effective communication between individuals and groups'. Güder; "In intercultural communication, culture affects the way and structure of human communication. We need to work on how we can reach a peaceful discourse in intercultural communication. In the country and at macro level, there is a lot of polarisation in society in the context of political communication. No one has any patience left for anyone; they listen to each other based on their ideology. At the point where the subject defines itself, the communication it establishes is also very different. In the post-modern world, we all need to communicate very fast, and unfortunately, we do not have time for human relations at such a fast pace. The most important thing that affects the success of communication is language. Language is a system we use as an indicator to perceive the world and encode objects. We should not ignore the correct coding or the limits of the language itself."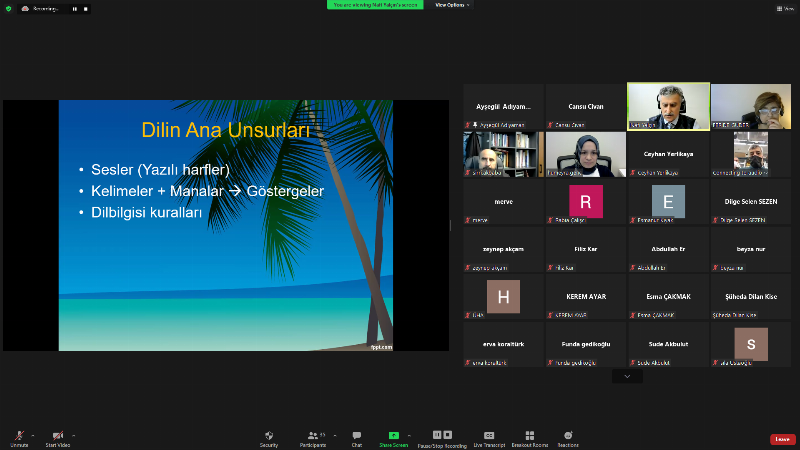 Referring to the power of communication in influencing the masses, Güder stated that empathy is the most important emotional ability today for a successful communication. The sense of empathy really puts us in a place where we can communicate with all subjects and communicate between subjects." Güder, who compared the digital world to a Tsunami and talked about the fact that the resulting wipe-out is a zero point, said, "Our communication in the digital age is now very different from normal communication. Even bilateral relationships are now sometimes conducted through digital relationships. In order to recognize someone, we first look at their social identity, social traces, and digital footprints. Then something is formed in our minds about them. In a sense, this tsunami-like change and transformation sweep everything away in human relations including the past and memories, creating a brand new zero point."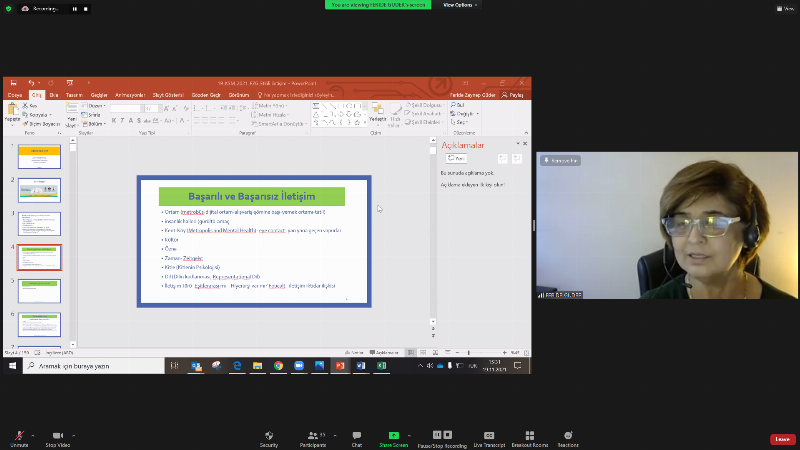 Hümeyra Genç "Without language, no civilisations would exist "
Üsküdar University English Translation and Interpreting Department lecturer, Assist.Prof.Dr. Hümeyra Genç talked on the subject of 'the role of translation in communication between societies and cultures'. Genç; "If language is the top of the iceberg, culture is the bottom of it. Translation has gained importance today. People used to come together from different cultures for the purpose of war or trade in the past, and the need for translation was for these reasons, but nowadays, correct translation is very important in many fields in order not to transfer elements of culture correctly. Translation is seen as a simple language-to-language transfer, but it is actually a cultural transfer. You need to know for what purpose, with what ideology and culture someone else has written a translation you have made, so that you can achieve the same goal when you make the translation. In addition, if you translate correctly and you protect and preserve the language, you can explain the cultures and lives of societies better. The more bicultural translators we train as a country, the better we will be recognised by other countries and the better we can get to know other countries. Thus, our communication will be more positive."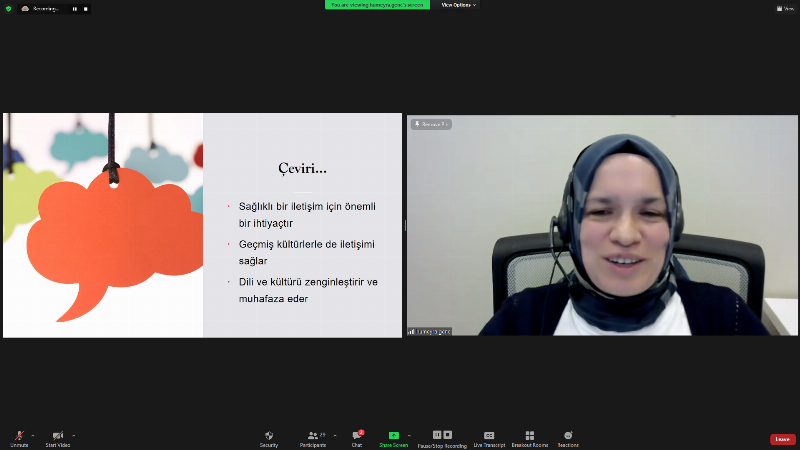 Created Date : 21 Temmuz 2022