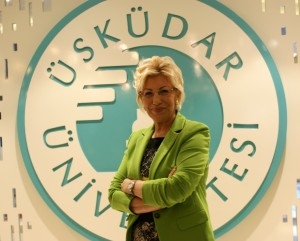 It has been nearly thirty years since we began to provide training in different areas of forensic science. We have tried to touch the lives of dozens of judges, prosecutors, lawyers, police, physicians, pharmacists, psychologists and other professional witnesses who have learned from our fathers, shared our achievements, spread across the country. We have been pioneering the establishment of other graduate-schools and by educating the staff with a graduate degree from a point where there is no single teaching member and contributed to the increase in the quality of justice.
A handful of academics took part in mobilizing the people who live in the smallest countries of our country to be aware of the crime scene, therefore they will be aware of the crime scene, child abuse and DNA analysis. We commemorate my father Prof. Şemsi Gök, the founder of the Forensic Medicine Graduate School of Istanbul University, who gave us this strength and did not spare his support from us.
Now, we are re-entering to a different platform without losing anything from our first day's excitement. Üsküdar University's Graduate School of Addictions and Forensic Sciences examines criminal justice as well as practitioners; aims to produce science, to develop new methods and technologies, to reach our youth who will save our country from external affinity. We have planned more programs to be opened for this purpose beyond Health, Science and Social Sciences. In addition, as we have integrated the struggle with increasing rate of addiction on our country into every program, we have taken it to the dimension of prevention and foreclosure in traditional forensic science based on expressing the crime after it was committed.
One of the important innovations of Üsküdar University's Graduate School of Addiction and Forensic Sciences, the compulsory and elective courses to be held in these programs, the administrators of public and private institutions concerned are designated by the consultants, academicians and professionals.
As I am ending my message here, I would like to mention the following fact. We are aware that young generations are increasingly interested in Forensic Science thanks to movies, television series and detective novels. But the attraction of the media should not mislead you. A large number of professionals have to be patient in the long-term process, which usually starts from scrutinizing the scene of the incident and should continuously update the current information after the graduation. I would like to welcome all who decide to take this enjoyable and yet difficult journey.
Prof. Sevil ATASOY
Director