Graduates of this program will independently produce artificial extremities which functionally replace hands, arms, feet or legs (prostheses) or assistive devices (orthoses) for body parts which need to be functionally promoted, protected or corrected.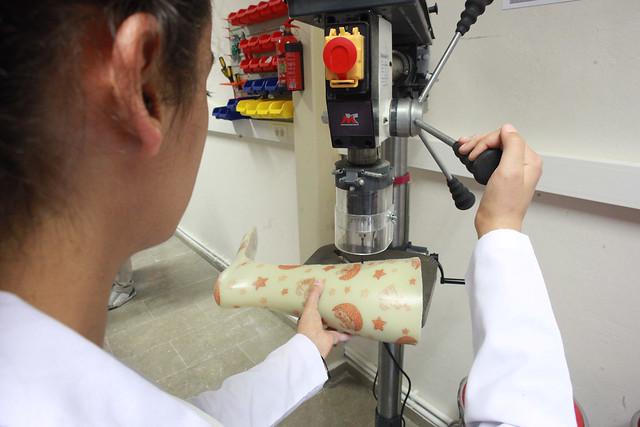 The purpose of this program is to train technicians who are able to make functional prostheses for people who have lost their upper or lower extremities for various reasons as well as durable, aesthetic and functional orthotics for decreasing pain, increasing function, mobilizing, correcting and supporting body parts in musculoskeletal and nervous system pathologies. For the production of prostheses and ortheses the technician will take measurements from the patient, make plaster casts, remodel them and finish the device and apply it to the patient by making static and dynamic alignment and adjustments.
Graduates can work in public and private hospitals with prosthetics-orthotics workshop, universities and private workshops. They have also the chance to run their own workshop. Advances in technology are constantly evolving and renewing, so need for qualified staff in this area is increasing.
According to regulations of vertical transmission quota, Associate Degree students of Vocational Schools and Distant Learning Schools can take the exam (DGS) and gain the right to enroll in undergraduate programs.