Instruction Language: Turkish, Preparatory Year: Optional, Score Type: YGS-2
What is Occupational Health and Safety Program?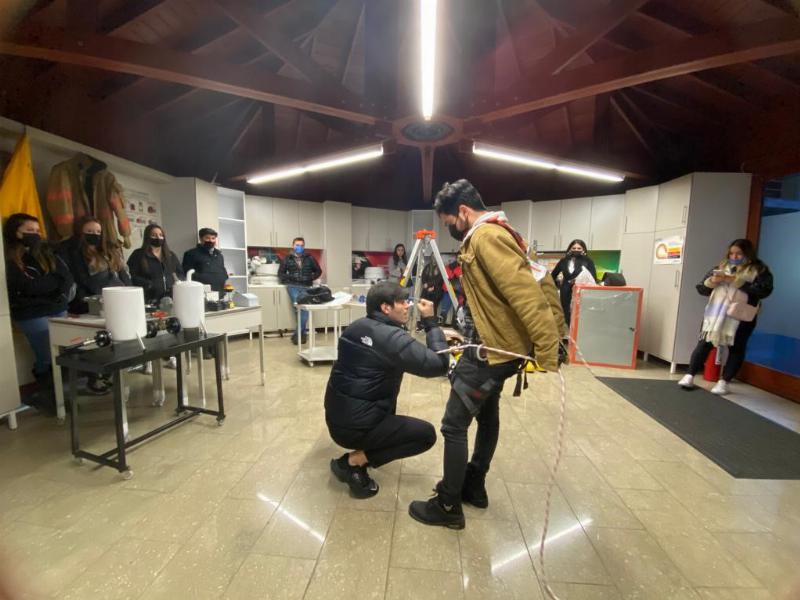 In parallel to developments in industrialization and technology around the world and in our country, certain problems appear regarding health and safety of personnel as a factor of production in workplaces. These problems are neglected in the beginning; however, it has gained importance due to risking work productivity and business. Therefore, it led to consideration with this regard.
With the Occupational Health and Safety Law no. 6331that entered into the force in 2012, graduates of this program are enabled with great job opportunities. Graduates of this program can work as "Occupational Health and Safety Technician" in all organizations, institutions and businesses, commercial centers, construction projects, universities and schools, shopping centers and public centers, fire stations, non-governmental organization and similar emergency organization. Moreover, our graduates can obtain "C certificate" when they completed the "Occupational Health Specialty" exam successfully.
Employment Opportunities
Graduates of this program have wide job opportunities. They can work in the Ministry of Social Security Directorates General of Occupational Health and Safety, other public organization and private sectors.
With the revised laws, it became obligatory to carry out the operations with Occupational Health and Safety in public and private sector organizations. As a result of this, the needs for graduates of Occupational Health and Safety is increasing gradually in businesses.
Occupational Health and Safety Technicians' working area is everywhere where there is production. They can work as full time, nigh time, shift working, and weekends. They carry out an attentive work according to the size of the production area. Listening, thinking, speaking, standing, walking are required as a nature of the occupation.
Features an Occupational Health and Safety Technician must have:
Responsible,
Cautious,
Being able to think quick and decide accordingly,
Careful; being able to perceive details,
Good communication skills,
Strong; who can work under stress,
Organized and neat,
Being able to follow instructions,
Computational skills,
Being interested in Sciences,
Programs can be applied with Vertical Transfer
Occupational Health and Safety (4-year Program)
Emergency and Disaster Management (4-year Program)
Health Management
Business Management/Business
Social Work
Programs with Double Major Opportunities
Emergency and Disaster Management
Environmental Health
Biomedical Device Technologies
Management of Health Institutions
Social Security
Health Information Systems Technics