What is Medicinal and Aromatic Plants Program?
Program Description: Biological, ecological, genetic and systematic properties of the Medicinal and Aromatic Plants that have economic value in the food, pharmaceutical, cosmetics and paint industry, culture, collection and protection from nature, chemical contents and analysis methods, supply, production and quality controls, use It is a program that trains auxiliary technical personnel who have basic knowledge and practice in their fields and ethics.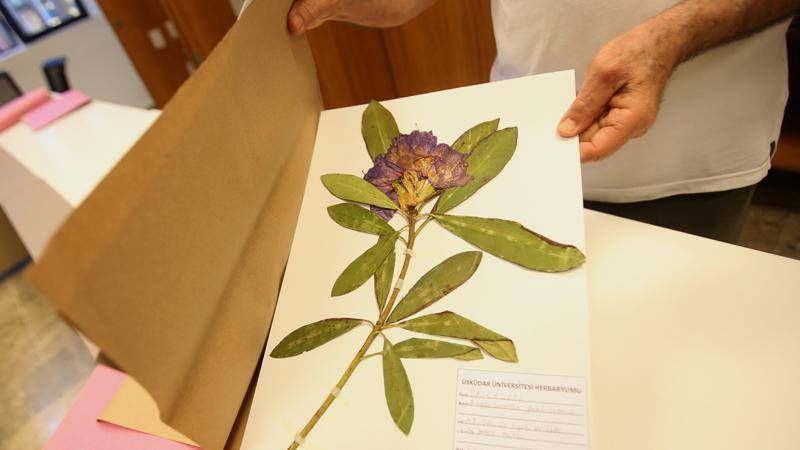 Aimed to Build Educated Manpower
The purpose of the Medicinal and Aromatic Plants Program; is to create trained manpower, which is of great importance in the collection, cultivation, production-processing, marketing and use of plants from nature.
To this end, students are taught to conserve gene resources and to cultivate them as field crops. For the pharmaceutical industry, it is aimed to determine the properties and effective substances of these plants and to increase the effective substances that give these plants therapeutic power.
In addition, students have the opportunity to use the theoretical knowledge they have acquired by making field practices in their regions. Students who know the plants according to their morphological characteristics and determine their properties, also learn to collect them from nature and make them to be stored under suitable conditions.
What are the lessons taken in the Medicinal and Aromatic Plants Program?
Agricultural Botanical, Medicinal and Aromatic Plants Systematics (Bseç), General Chemistry, Basic Mathematics, Environment and Organic Agriculture, Ataturk's Principles and History of Revolution I, University Culture I (Usec), Positive Psychology and Communication Skills (Usec), English I, Turkish Language I, Biochemistry, Medicinal and Aromatic Plants Anatomy, Plant Physiology, Soil Knowledge and Plant Ecology (Bseç), Herbarium Techniques, Turkish Language II *, English II *, Ataturk's Principles and Revolution History II *, University Culture II (Üseç), Drog Preparation Technique (Bseç), Analytical Chemistry, Paint and Perfume Plants Evaluation Technology, Pharmaceutical and Medicinal Plants Evaluation Technology (Bseç), Phytotherapy and Aromatherapy I, Plant Nutrition and Fertilization, Professional Practice I, Medical and Aromatic Plant Growing Technique (Bseç) , Spice and Pleasure Plants Evaluation (Bseç), Medical and Aromatic Plants Conservation and Marketing, Phytotherapy and Aromatherapy II, Medical and Aromatic, Plant Disease and Pests, Summer Practice, Professional Practice II
What are the Fields of Study of Medical and Aromatic Plants Program Graduates?
Students who graduate from the Medicinal and Aromatic Plants Program; Ministry of Agriculture, pharmaceutical factories, pharmacies, cosmetics industry etc. has the opportunity to work in such enterprises.
Students who graduate with the title of "Medicinal and Aromatic Herbal Technician" can also establish their own businesses in the field of medicinal plants.
You can switch to undergraduate programs with DGS
Graduates can also gain the right to enroll in undergraduate programs with Vertical Transfer Exam (DGS) if quotas are opened in their fields by using the provisions of the Regulation on Vocational Schools and Open Education Associate Degree Graduates' Attendance to Undergraduate Education.