What is Child Development Program?
The aim of Child Development Program is to train child developers and educators who are expected to know well developmental characteristics of 0-18 year children, to take care of child needs and to serve pre-school children though education programmes. In addition, the program aims to train child developers that are aware of maternal health and the children who need special education.
Other objectives of the program, child developers are trained to cognize the child diseases, to know the ways of protection from the child diseases, patient care and first aid tecniques.
Student candidates who wishing to enroll in Child Development Program are expected to be children-loving, tolerant, patient, democratic and successful in social relations, open-minded, creative, productive, willing to reading, research and visual arts (music, painting, drama, playing).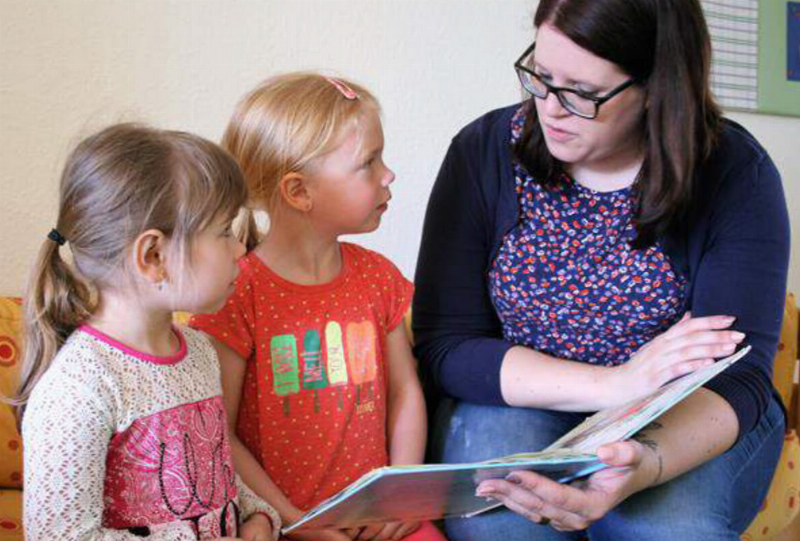 Areas of Employment
Administrator, teachers and teacher's assistant at special nursery and kindergarden schools,
Administrator, teachers and teacher's assistant at special education and rehabilitation centre,
Master trainer at kindergarden and pre-schools related to Ministry of Education
Parent trainer at special research and counseling companies
Working at Mother- Child Health Centres, Social Services and Child Protection Institutions,
Designer at toy companies and publication on child literature,
Baby-sitter
Graduates can also have right to enroll in Child Development Undergraduate Program (4 years) by benefiting the quota opened in child development department...