What is Anesthesia Program?
The Anesthesia Program trains technicians who can prepare the patient before the operation, support the anesthesiologist during the operation, and undertake the control and supervision of the patient after the operation. Apart from advanced anesthesia machines and different anesthesia techniques, students are informed about sterilization and emergency patient care.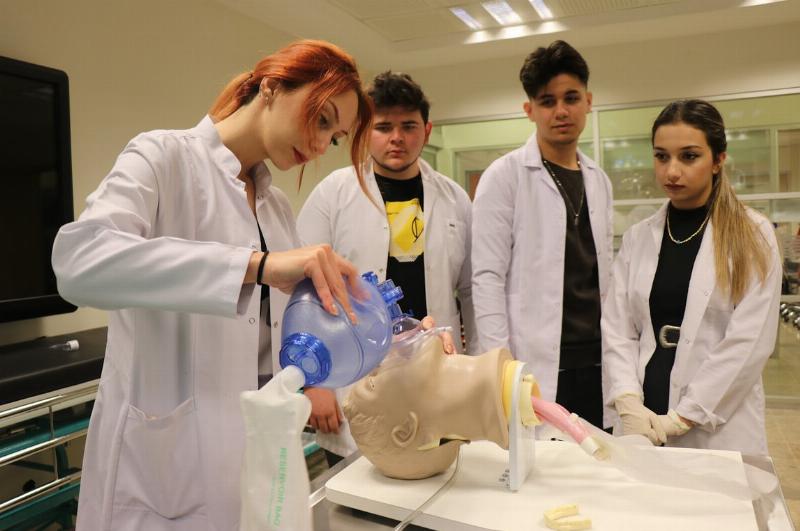 What are the Responsibilities of Graduates?
Assisting the authorized Anesthesiologist in anesthesia applications in the health sector,
To take part in patient preparation and to be in the operating room closest to the patient during the application,
To apply the medical methods related to putting the patient to sleep in all kinds of surgery according to the doctor's instructions,
To control all devices and equipment to be used in anesthesia and to prepare for anesthesia application,
To check whether the connections of the central gas sources are correct, the oxygen, nitrous oxide, filling and connections of the cylinders,
To prepare the necessary drugs and materials according to the anesthesia method to be applied,
Informing the anesthesiology and reanimation specialist about the malfunctions in the anesthesia device, the need for anesthetic substances and all auxiliary drugs and materials used in anesthesia,
Preparing the patient for anesthesia applications and monitoring,
Assisting the anesthesiology and reanimation specialist in the safe application, maintenance and termination of anesthesia,
To keep anesthesia records of the patient in anesthesia practice,
Sharing the follow-up information of the patient and the anesthesia procedure with the anesthesiology and reanimation specialist,
Assisting in the safe delivery of the patient to the recovery room following termination of anesthesia.
What are the Courses Taken in the Anesthesia Program?
In the first year of education in the Anesthesia Program, basic courses such as basic anatomy and physiology, basic pharmacology, professional practices, biochemistry, positive psychology and communication skills, system diseases-I, anesthesia applications-I, reanimation-I; In the second year, system diseases-II, anesthesia applications-II, reanimation-II, health law, first aid, professional ethics, introduction to biomedical technology, clinical anesthesia, quality assurance and standards, social responsibility project are taught theoretically and practically. In addition, at the end of the first year, students are given summer internships.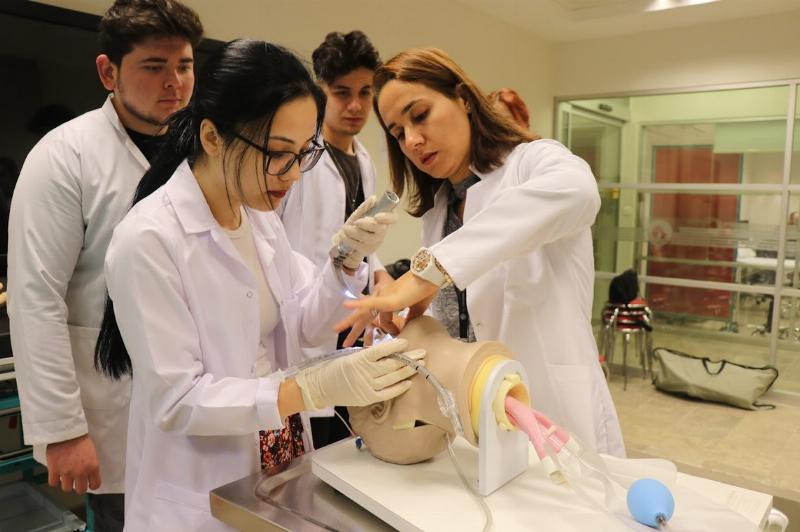 What Are the Required Qualifications of an Anesthesiologist?
Since he has to stand constantly, his body is strong,
Not allergic to chemical smells,
Careful, patient, meticulous, responsible,
They must be people who can understand and apply the directive correctly.
What are the Working Areas of Anesthesia Program Graduates?
Graduates; It has job opportunities in the operating rooms of state hospitals, operating rooms of private hospitals, maternity hospital, recovery room, resuscitation, pain treatment unit and research departments.