Erasmus Briefing meeting conducted for Neuromarketing students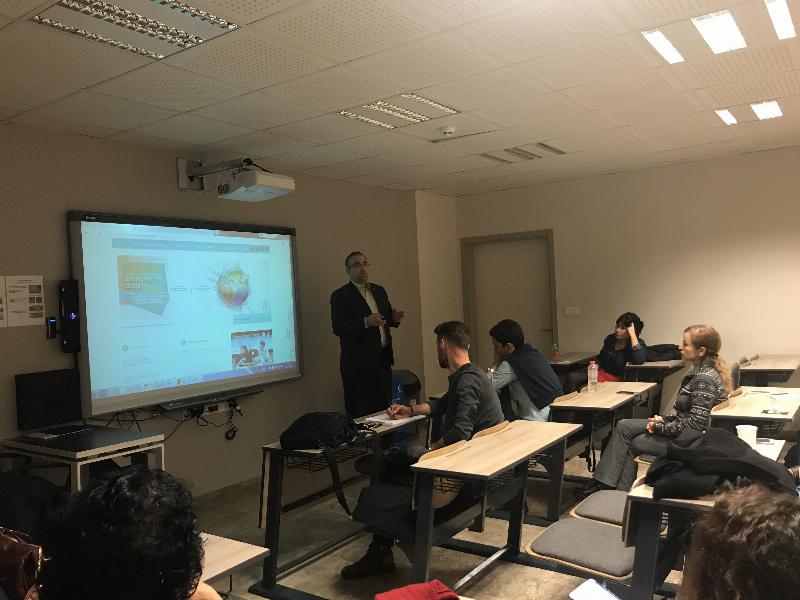 Üsküdar University conducted an Erasmus and International Briefing meeting for Neuromarketing Masters' students.
International Office Director Emre Üçsular provided detailed information to Neuromarketing Masters' students about international education, Erasmus opportunities, and international internship opportunities at Çarşı Campus, Room No 218.
Other representatives from the International Office and faculty members from the Neuromarketing Master Program also attended the meeting. After delivering a detailed presentation on international education, Erasmus and internship abroad, the students asked their questions to International Relations Director Emre Üçsular.
The students who were very happy to have such a meeting thanked their lecturers and international office representatives for organizing the meeting.
Üsküdar News Agency (ÜNA)