ORCID ID: 0000-0001-5875-7303
Research Fields
Materials Science and Technologies, Nanotechnology, Polymer Science and Technologies, Chemical Engineering, Reaction Engineering
Short CV
Research Assistant Muhammed Berkcan Arslan was born in 1995 in Ankara. He graduated from Bahçelievler Adnan Menderes Anatolian High School in 2013. He completed his undergraduate education at Chemical Engineering Department of Yıldız Technical University in 2018. During this time, he studied at the Chemical Engineering Department of Wrocław University of Science and Technology with the Erasmus program. He started his graduate education at Chemical Engineering Department of Istanbul Technical University in 2018. He has been working as a Research Assistant at Faculty of Engineering and Natural Sciences Chemical Engineering Department of Üsküdar University since March 2020.
Education Status & Academic Titles
Academic Activities > Publications
(Other Scientific Publications) Toplam: 1
Projects > Projects
Kimya Mühendisliğinde Temel Proses Ekipmanlarının Kurulumu ve Uygulamaları, 2024.
İlaç taşıyıcı sistem olarak kullanılacak PEG kaplı karbon nanotüplerin sentezi ve ilaç taşıma performanslarının belirlenmesi, 2021.
Synthesis of PEG coated carbon nanotubes used as drug carrier system and determination of their drug delivery performances, 2021.
Academic Activities > Congress - Conference Participation
International Conference on Recent Innovations in Engineering and Technology (ICRIET), 2022.
International Conference on Chemical and Biochemical Engineering (ICCBE), 2021.
Kimya Mühendisliği Tasarım Etkinliği 2, 2018.
Administrative Activities
Komisyon Üyesi / Member of Commission, Soruşturma Komisyonu, (2022 - Devam ediyor.)
Raportör, Koordinatörlük / Komisyon Raportörlüğü, (2022 - Devam ediyor.)
Komisyon Üyesi / Member of Commission, Mezuniyet Komisyonu Üyeliği (Enstitü / Fakülte / MYO), (2021 - Devam ediyor.)
Komisyon Üyesi / Member of Commission, Staj Komisyonu Üyeliği (Enstitü / Fakülte / MYO), (2021 - Devam ediyor.)
Komisyon Üyesi / Member of Commission, Ders Programı Hazırlama Komisyonu, (2021 - Devam ediyor.)
Komisyon Üyesi / Member of Commission, Sınav Programı Hazırlama Komisyonu, (2021 - Devam ediyor.)
Raportör, Bilim ve Fikir Festivali, (2021 - Devam ediyor.)
Komisyon Üyesi / Member of Commission, Ders Programı Hazırlama Komisyonu, (2020 - 2020)
Komisyon Üyesi / Member of Commission, Sınav Programı Hazırlama Komisyonu, (2020 - 2020)
Scientific Memberships
Elsevier Researcher Academy Üyeliği 2021
Kimya Mühendisliği Odası Üyeliği 2021
Education and Training Activities
Introduction to Chemical Engineering, (Undergraduate Degree /

2021-2022 Bahar

)
General Chemistry II, (Undergraduate Degree /

2021-2022 Bahar

)
Mathematical Modeling, (Undergraduate Degree /

2021-2022 Bahar

)
Chemical Reaction Engineering, (Undergraduate Degree /

2021-2022 Güz

)
General Chemistry I, (Undergraduate Degree /

2021-2022 Güz

)
Process Dynamics and Control, (Undergraduate Degree /

2021-2022 Güz

)
BM Sürdürülebilir Kalkınma Hedef Etiketleri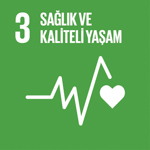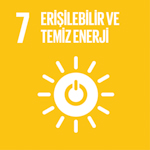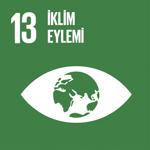 * ISI Web of Science Core Collection
Science Citation Index
Arts & Humanities Citation Index
Science Citation Index Expanded
Social Sciences Citation Index
Emerging Sources Citation Index